Acquire Premium Group Medical Insurance In Dubai From Leading Insurance Companies
Your employees are the life and blood of your business. Their expertise and skills are what drives your business, and helps you achieve outstanding revenues. This in itself is reason enough for you to ensure that your team stays safe and protected at all times. While you are surely offering market competitive compensation, there is one more step that you can take to appreciate their efforts and to make them feel valued – by offering a comprehensive group medical insurance policy from a leading insurance provider in the UAE.
At Al Nabooda Insurance Brokers (ANIB), we are dedicated to helping you ensure that your staff benefits from a premium group medical insurance policy from a trusted insurance company. Our team members are here to assist you in designing a policy that is tailored specifically to your individual and business needs.
Benefit From All-Inclusive Corporate & Group Medical Insurance In Dubai
With an excellent reputation to our credit, we at ANIB are focused on helping business owners ascertain that their employees can easily maximize their benefits policies and packages when the need arises. From us, you can expect to receive the most extensive range of coverage and plans from leading insurance companies based in the UAE. Most importantly, we make it possible for business owners and their employees to tailor their coverage and policies as per their preferences. So when you get in touch with ANIB, you can be assured of receiving a security blanket that is guaranteed to protect you and your loved ones in case a medical situation arises.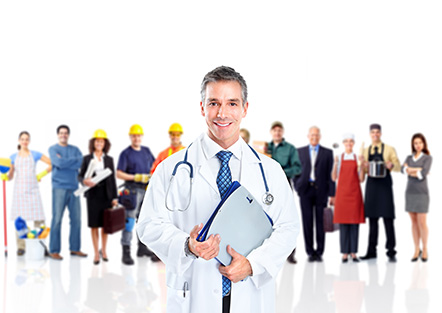 Choose From A Wide Array Of Coverage Options
Our number one aim is to ascertain that the best insurance policies from trusted insurance companies are easily accessible to all our clients. We emphasize on competitive premium rates, ease of claims and the quickest possible disbursal when helping our clients choose from the multiple options available to them.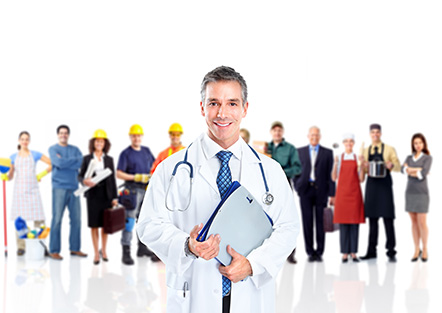 Our team of experts is adept at working in close sync with our clients to identify their needs and health requirements, after which we design a policy that will provide them comprehensive coverage that can be used in times of need. We are here to provide options to our clients, so they can choose the one that best matches their needs and preferences.
Most importantly, we also take steps to ensure that employers do not find it a burden to shoulder the expense of their employee's insurance without a worry. So if you want a group medical insurance policy that will work well with employees and prospective applicants interested in attractive packages and benefits, then make sure that you connect with ANIB today.
Our group medical insurance in Dubai may include:
Dental
Medical
Hospitalisation benefits
Accidental Death & Dismemberment
Short-term and Long-term Disability
Employee-driven health plans
A long list of trusted healthcare providers
Supplemental insurance policies
Alternative funding schemes and more
Get Connected With The Team At ANIB Right Now
For further information about our services and the range of insurance plans that we offer, feel free to connect with us over the phone at 600 5 25502. You can also send us your queries through email at contact@anib.com or fill out our online contact form to receive a quick quote.